Events
The UC San Diego Department of Communication 
is pleased to invite you to the launch of its new 
DEMOCRACY LAB

 
Friday, April 29, 12 - 5:30pm
WEBINAR LINK https://ucsd.zoom.us/j/92536934154
The event will feature a conversation about "Journalism and Racial Justice" between Pulitzer Prize-winning journalist Wesley Lowery and award-winning book author Allissa V. Richardson (University of Southern California). In addition, recipients of DEMOCRACY LAB research grants will present their community-focused research projects. Support for this event also comes from The Yankelovich Center. 
This will be a hybrid event combining virtual panels with in-person viewing at the Public Engagement Building. 
Lunch and afternoon refreshments will be served on the terrace of PEB 721. 
Schedule of events: 
Noon-1 pm: Lunch on the terrace of PEB 721
1-2 pm: "Journalism and Racial Justice" panel featuring Allissa V. Richardson, author of Bearing Witness While Black: African Americans, Smartphones and the New Protest #Journalism, and Pulitzer Prize-winning journalist Wesley Lowery, author of "Black City. White Paper" - an investigation about racism at the Philadelphia Inquirer.
2:30- 4 pm: Presentation of current Democracy Lab grant projects. This panel highlights projects done in collaboration with community partner organizations. 
4-5:30 pm: Afternoon reception.
The DEMOCRACY LAB at UC San Diego brings together scholars, community organizers, activists, educators, and practitioners to advance participatory democracy. We convene conversations, support collaborative research, and host a media lab for experimenting with media-making practices. 
More information:
democracylab.ucsd.edu
Thursday, March 31, 2022 - Queer Indigenous Feminism and Indigenous Movements in Media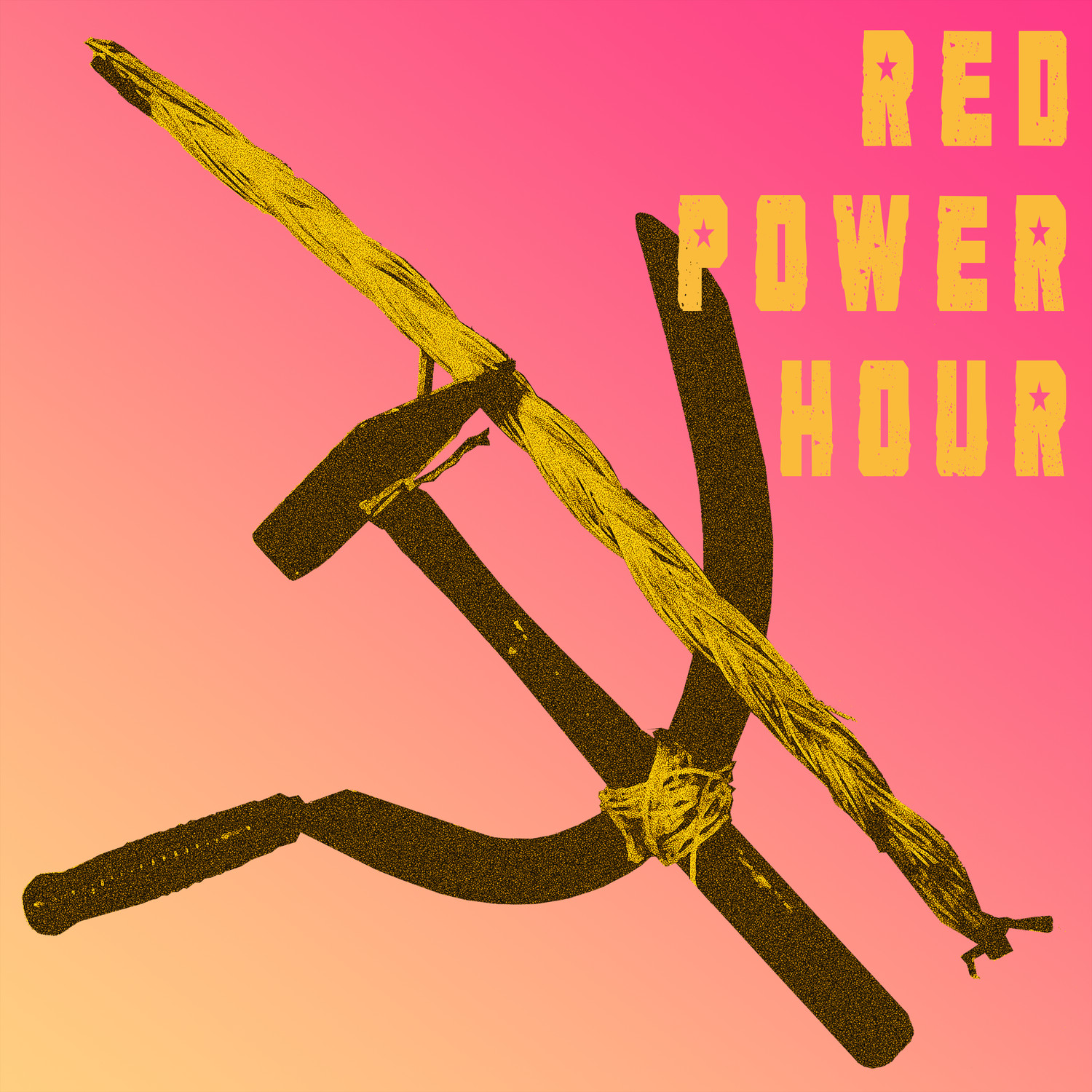 Live Taping 5-6:15pm (PST) - Zoom Webinar 
Critical Gender Studies and the Democracy Lab present with support from the Black Studies Project and the Office for Equity, Diversity and Inclusion, a live taping of the Red Power Hour Podcast where Indigenous members of The Red Nation gather round the laptop to chat about the latest from Indian Country with merciless Indian humor. Join hosts Melanie Yazzie and Elena Ortiz in conversation with Tommy Pico and Chad Charlie, both writers for the hit FX series Reservation Dogs, on Indiginous representation in Hollywood, what it means to participate in an Indigenous lead and produced commercial television show and many other topics around the production of Native media. 
Workshop from 3-4pm (PST) - Zoom Workshop Registration
Undergrads and Grad students! Please join us for a special one hour workshop on Indigenous media production hosted by The Red Nation members Jennifer Marley and Uahikea Maile. This workshop will be conducted in a Zoom room in order to provide maximum participation and direct conversation with our workshop hosts. Seating is limited so please sign up for a spot here (you must be logged into your UCSD email).
These programs are supported in part by a co-sponsorship from the Office of the Vice Chancellor for Equity, Diversity, and Inclusion.  Any views or opinions expressed in these programs are solely those of the speaker(s) and/or organizer(s) and do not necessarily represent those of the Office of the Vice Chancellor.
Ursula Biemann's Video Essay Forest Mind and a Round Table Discussion on Co-creating an Indigenous Biocultural University in Colombia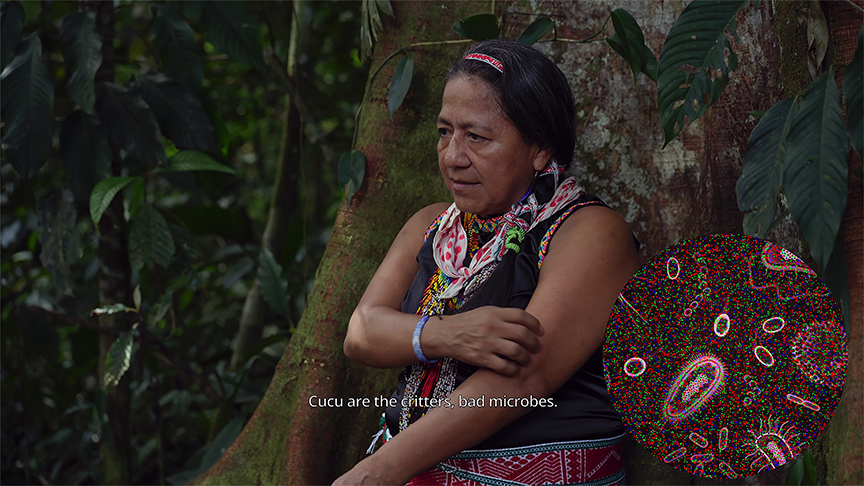 Registration is now open
The registration form is at: https://forms.gle/1KYDrkbaE3NzB2hk9
Confirmation with details of online and in-person access will be sent to registrants.
Note: in person participation will be limited to the first 80 requests.
Screening
Forest Mind,

2021,

Video Essay, 31 min, directed by Ursula Biemann

March 24

th

- 31

st

available for viewing online in Spanish and English language versions.
Roundtable Discussion: Co-creating an Indigenous Biocultural University in Colombia
Hybrid online and in-person event with presenters in Zurich, Southern Colombia, and San Diego. Simultaneous translation in English and Spanish provided. Lunch reception to follow.

March 30

th

, 10am - 12:30pm PST
Organized by the UCSD Department of Communication in conjunction with their Democracy Lab Initiative and Cosponsored by the Latin American Studies Program, Department of Anthropology, the Education Studies Department, the Linguistics Department, the Department of Theatre and Dance, the Department of Sociology, the Department of Visual Arts, The Department of Ethnic Studies, the Native American and Indigenous Studies Program, the Global Indigenous Peoples Group, the Institute for the A­mericas, the UCSD Green New Deal, and the Nature, Space & Politics Research Group. Additional Support provided by the Division of Social Sciences Special Initiatives Fund.
The Inga Indigenous people of Colombia are initiating the project of co-creating a pluriepistemic university in their territory. The visionary project aims to bridge indigenous and Western knowledge systems with the purpose of fostering peace and environmental protection for the indigenous territories in the South of Colombia. The collective creation of its political and pedagogical foundations continues a path set forth ten years ago on the primary and secondary levels. Now they aim for a university.
The project "Devenir Universidad" is the growing organism, a living collaborative assemblage of different actors and academics supporting several dimensions in the creation of this future institution of higher education and research. This collaborative organism is linked by a lifeline to the territory and hence is more than simply a network among humans. The workshop will address the political and educational stakes of this endeavour in post-Peace Accord territories.
PRESENTERS
Hernando Chindoy Chindoy, leader of the Inga People of Colombia
Doris Waira Jacanamijoy, coordinator of the Inga education team.
Ivan Vargas Roncancio, legal scholar and collaborator, "Devenir Universidad"
Ursula Biemann, art and communication specialist, "Devenir Universidad"
DISCUSSANTS
Ana Gloria (Martha) Rodriguez (Kumeyaay, San José de la Zorra) is a community leader, weaver, potter, tribal singer and dancer, and Kosay Kumeyaay Market curator and proprietor who promotes the art and craft of the Yuman tribes of the US-Mexico southwest border region.
Stanley Rodriguez (Kumeyaay, Santa Ysabel) is a community leader, professor of language, history, and culture at Kumeyaay Community College, tribal singer, and maker of traditional boats, tools, and instruments.
Additional Discussant TBD
FACILITATOR: Brian Goldfarb, Assoc. Professor and Chair, UCSD Communication Dept.
LUNCH RECEPTION TO FOLLOW
The Dis/Appearance of Mei and Fusako Shigenobu: A Dialog with Mei Shigenobu about 27 Years Without Images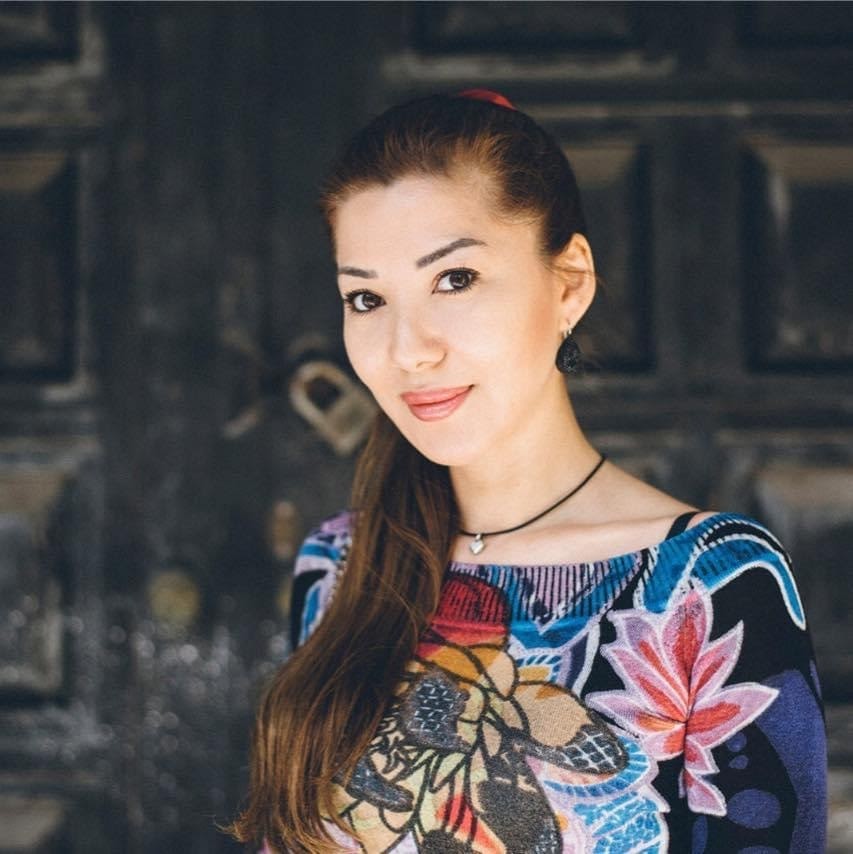 Sponsored by UCSD Visual Arts, Film Studies, Japanese Studies, Communication Department's Democracy Lab Initiative, and Division of Arts & Humanities
photo: Nadine Beyrouti/Al Jazeera 
Date: Monday, February 28, 2022
Time: 11am - 12:30pm PST
Location: Register for Zoom Link
Journalist, author, political analyst, TV news anchor, and media producer Mei Shigenobu, PhD, Visiting Scholar in the Department of Media and Cultural Studies at the University of California, Riverside, in conversation with Professors Setsu Shigematsu and Anne McKnight of UC Riverside.
Introduction: Daisuke Miyao, UC San Diego
Moderators:
Judith Rodenbeck, UC Riverside,
and
Daisuke Miyao
and
Lisa Cartwright, UC San Diego.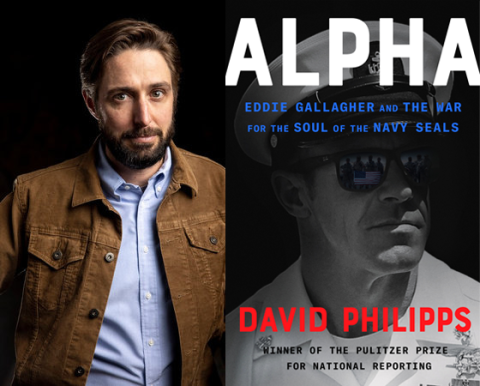 Presented by the Department of Communication in conjunction with the Democracy Lab Initiative.
Date: Friday, Mar 4, 2022
Time: 12:00pm-1:00pm
Location: Department of Communication (MCC) Rm. 201 with pizza served on the patio at 1pm.
Following this event, Philipps will be visiting the San Diego Central Library on Saturday, March 5th @ 4pm at the Joan and Irwin Jacobs Common. To reserve your seat, learn more about the event or purchase a copy of the book click here.