Media
About our Affiliates
Meet Managing Director Rizzhel Javier and Teaching Artist Alejandro Arreguin Villegas. as they discuss exciting new projects funded by the Democracy Lab.
Dr. Caroline Colllins discusses Democracy and Public Humanities projects like her own Black Pacific Project which includes a boat built on San Diego's Embarcadero for Black and Indigenous youth. 
---
Democracy Lab Launch Event, February 29, 2022
Introduction by Department of Communication Chair Dr. Brian Goldfarb and message from Dr. Carol Padden, Dean of the School of Social Sciences
"Journalism and Racial Justice" panel moderated by Co-Director Dr. Thomas Schmidt featuring Dr. Allissa V. Richardson, author of Bearing Witness While Black: African Americans, Smartphones and the New Protest #Journalism, and Pulitzer Prize-winning journalist Wesley Lowery, author of "Black City. White Paper" - an investigation about racism at the Philadelphia Inquirer.
---
Management Services Officer Taylor Benarieh (Relich) and Department Chair Brian Goldfarb welcome attendees to the Launch Event and Reception.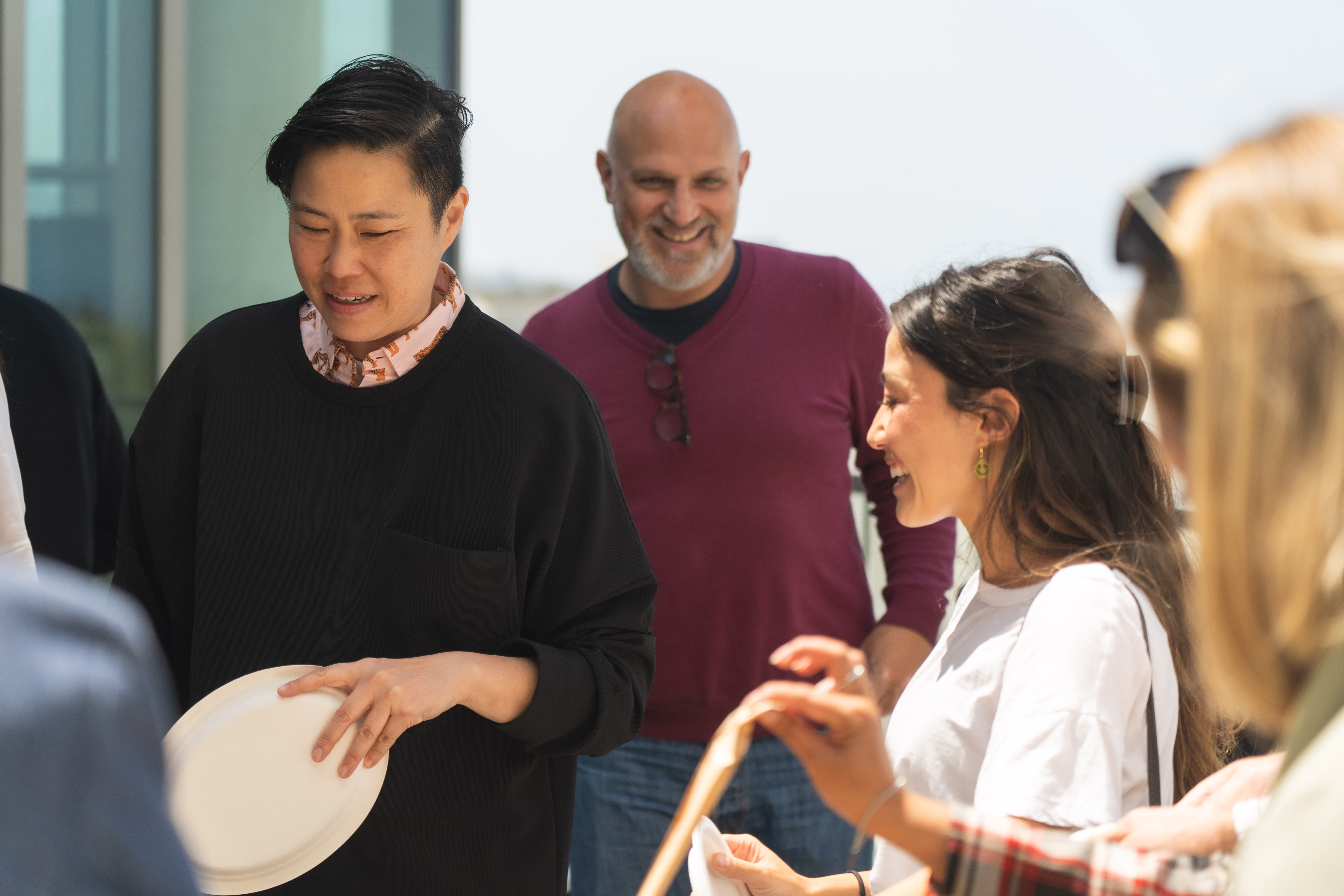 Democracy Lab Co-Director Dr. Patty Ahn, Graduate Coordinator Alisha Harris, and Dr. David Serlin enjoy the launch reception fare and company.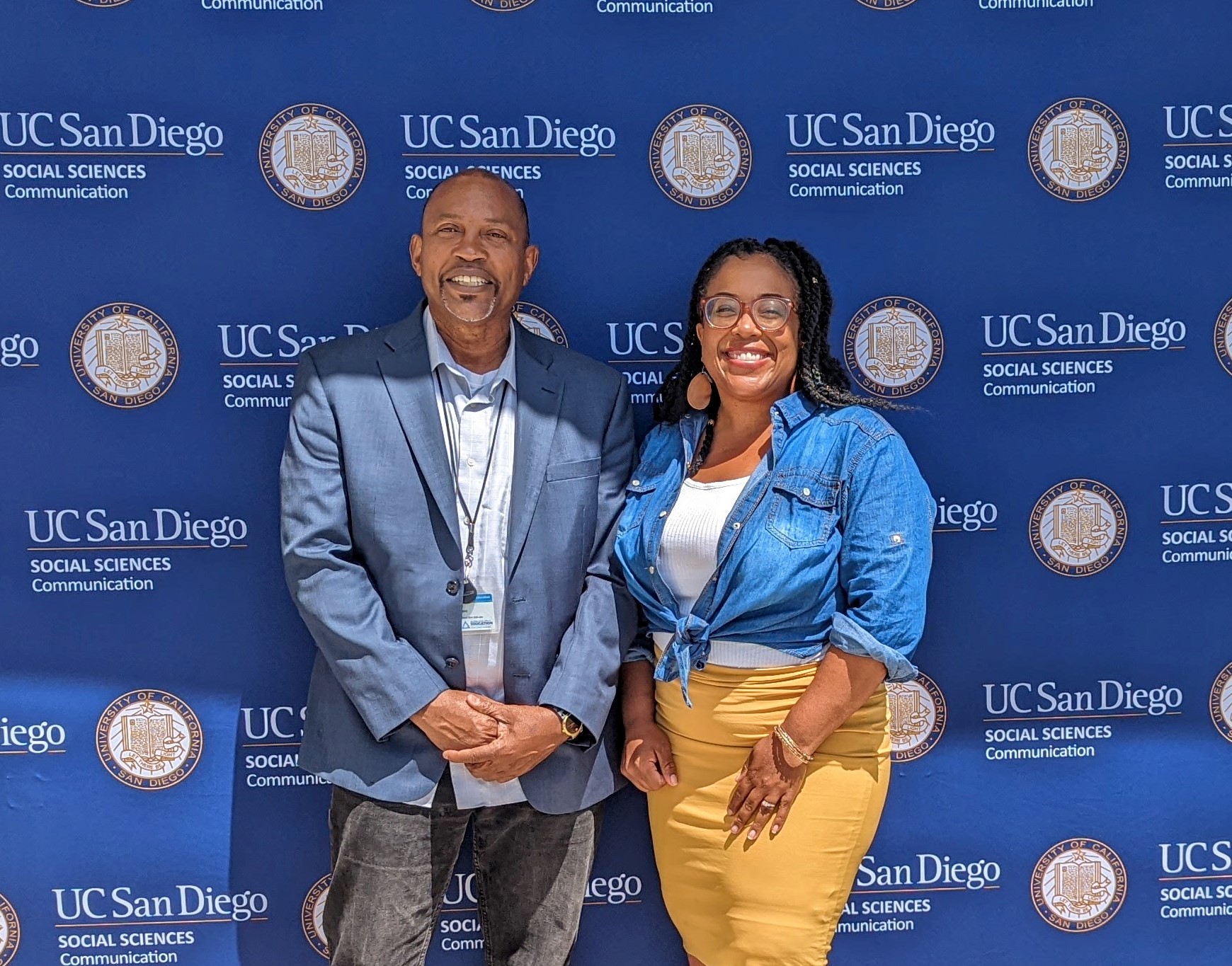 (Left) Al Love, Senior Director, College and Career Readiness, Innovation Division, San Diego County Office of Education and (right) Dr. Caroline Collins, Democracy Lab Affiliate with the Black Pacific Project as well as UC Presidential Post-Doc (Irvine) and Department of Communication Alum.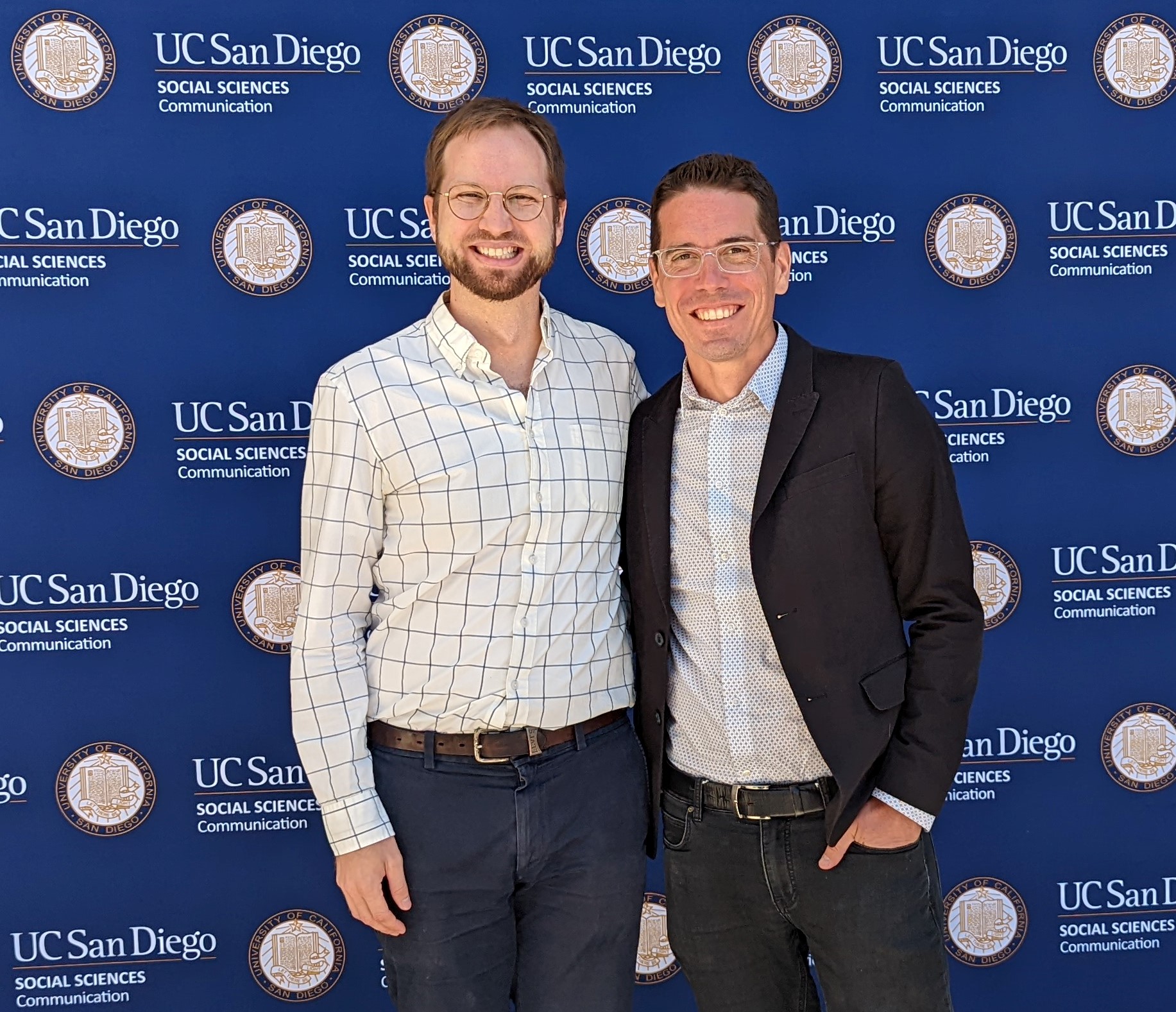 Dr. Andrew deWaard (left) works on the MACRO Lab Project as a Democracy Lab Affiliate. Dr. Thomas Schmidt (right) is Co-Director of the Democracy Lab.
Our Student Production Assistants have been recording and editing footage of Democracy Lab Affiliates all quarter. From left to right: Bobby Yu, Bella Quezada, and Immaculee Zarate