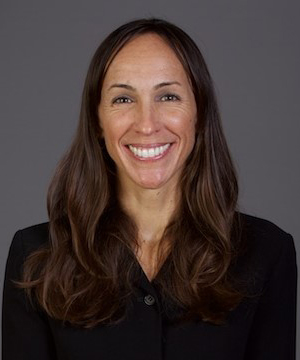 9500 Gilman Dr
La Jolla , California 92093
Bio
Education
Publications
Teaching
Bio

Dr. Iatarola's current research addresses the environmental politics of the built environment as well as climate change resilience and adaptation strategies. She is interested in citizen science, community-based participatory research, civic mobilization, and collaborative knowledge-making. Her dissertation is an ethnography of "Save Trestles," a campaign that stymied planning agencies' controversial proposal to construct an eight-lane, sixteen-mile toll road through San Onofre State Beach. Save Trestles has been central to the preservation of a collection of popular surf breaks located in the City of San Clemente. The citizen science-focused project calls into question the success and viability of the campaign in relation to the visible effects of sea-level rise, El Niño, and the consumptive surf industry. Previous research that she conducted at the Center for Iberian and Latin American Studies analyzes the economic and cultural effects of the global surf industry in postwar El Salvador.
Education

Brie Iatarola earned her Ph.D. in Communication from the Department of Communication at UC San Diego as well as a master's degree in Latin American Studies from UCSD's Center for Iberian and Latin American Studies. She holds a bachelor's in Journalism from Barrett, The Honors College at Arizona State University. Prior to joining UCSD as a graduate student and current lecturer, she worked in both Arizona and San Diego's media industries for several years, primarily as a research assistant, copy editor and freelance journalist. Her areas of teaching and research interest involve environmental communication, climate change, journalism, citizen science, political ecology, and surf politics. She is also a writing instructor for the Warren College Writing Program's "Climate Change Ethics & Food Ethics" freshman-year writing sequence and has lectured for the Environmental Studies Program at John Muir College.  
Publications

Grace-McCaskey, C., Iatarola, B., Manda, A., and Etheridge, R. (April 2019). "Eco-Ethnography and Citizen Science: Lessons from Within." Society and Natural Resources: An International Journal 32:10, 1123-1138.

Larsen, C., Iatarola, B. Hinds, J.B., Leiter, R., Pezzoli, K. and DeBay, A. (2017). "Urban Agriculture Suitability Analysis." UC San Diego Superfund Research Center. 

Iatarola, B. "El Turismo de Surf y la Privatización del Acceso a Las Playas Salvadoreñas. El Faro Académico. (September 7, 2015).  

Iatarola, B. (2012). "Surf Tourism: Social Spatiality in El Tunco and El Sunzal, El Salvador." The International Journal of Sport and Society 3:3, 219-227. 
Teaching
UC San Diego Department of Communication
Introduction to Culture Industries
Science Communication
Reporting the Anthropocene: Space and Scale in Environmental Writing & Film Representations of Climate Change

Journalism Ethics
Education & Global Citizenship
History of Electronic Media
Cultures of Consumption
Comm & Community

Cultural Politics of Sport
New Media, Youth & Democracy
UC San Diego Warren College Writing Program
Climate Change Ethics
Food Ethics
UC San Diego Environmental Studies
Wilderness & Human Values
Wilderness & Human Values Teaching Workshop