Patrick Anderson
Professor, Joint appointment, Department of Ethnic Studies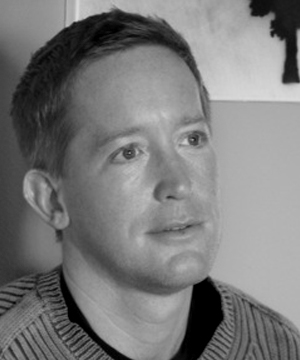 9500 Gilman Dr
La Jolla , California 92093
Education
Research
Teaching
Education

Ph.D. (University of California, Berkeley) - Performance Studies;
Designated Emphasis in Women, Gender, and Sexuality

M.A. (University of North Carolina at Chapel Hill) - Communication Studies
and Cultural Studies

B.S. (Northwestern University) - Performance Studies and Anthropology
Research

Patrick Anderson works at the interstices of performance studies and cultural studies, focusing in particular on the constitutive role of violence, mortality, and pain in the production and experience of political subjectivity. He is the author of So Much Wasted: Hunger, Performance, and the Morbidity of Resistance (Duke UP, 2010), Autobiography of a Disease (Routledge, 2017; winner of the ICQI Book Award and finalist for the Many Voices Prize), and Empathy's Others (forthcoming); the co-editor, with Jisha Menon, of Violence Performed: Local Roots and Global Routes of Conflict (Palgrave, 2009); and the author, interviewer, or co-author of numerous essays and book chapters in journals and anthologies. Anderson serves on the editorial boards of Women and Performance and Cultural Studies, and is the co-editor, with Nicholas Ridout, of the "Performance Works" book series at Northwestern University Press. He was a core member of the UC Office of the President Multi-campus Research Group on International Culture and Performance, and formerly served as the Vice-President of the American Society for Theater Research.

Anderson has worked as a director and actor in theater and film; as an anthropologist in Sri Lanka, Chicago, and New Mexico; and as an activist and organizer for anti-war groups in Sri Lanka, for the Berkeley Free Clinic in California, and for HIV/AIDS groups in various locations in the United States. He has previously taught undergraduate and graduate classes in performance and culture at Stanford University; the University of California, Berkeley; the University of North Carolina at Chapel Hill; and the MFA program at the American Conservatory Theater (San Francisco).
Teaching

Anderson has taught graduate and undergraduate courses at Stanford University; the University of North Carolina at Chapel Hill; the University of California, Berkeley; Los Medanos College; and the American Conservatory Theater's graduate program. His courses have included studio classes in literature and adaptation, acting, movement, and performance art; seminars in women's studies, queer theory, ethnic studies, and cultural studies; and larger classes in "multicultural" performance, American studies, communication/cultural studies, and visual arts.