Yrjö Engeström
Professor Emeritus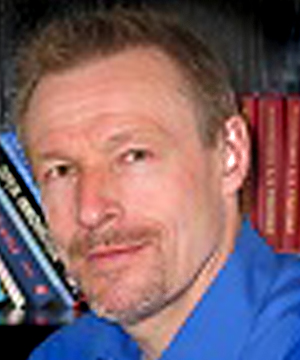 9500 Gilman Dr
La Jolla , California 92093
Bio
Selected Publications
Bio
University of Helsinki, Center for Research on Activity, Development and Learning (CRADLE), Department of Education
I am Professor of Adult Education and Director of the Center for Research on Activity, Development and Learning (CRADLE) at University of Helsinki. I am also Professor Emeritus of Communication at University of California, San Diego.

I apply and develop cultural-historical activity theory as a framework in studies of transformations and learning processes in work activities and organizations. I am known for the theory of expansive learning and for the interventionist methodology of developmental work research.

My most recent book is From Teams to Knots: Activity-Theoretical Studies of Collaboration and Learning at Work, published by Cambridge University Press in 2008.

I have received an honorary professorship from University of Birmingham in UK and an honorary doctorate from University of Oslo in Norway. I have currently visiting appointments at Kansai University in Osaka, Japan, at Lancaster University in UK, at University of Oslo, and at University of Warwick in UK.
Selected Publications

Medical settings:
Engeström, Y., Brown, K., Engeström, R., Koistinen, K. Organizational Forgetting: An activity theoretical perspective, first published in (1990) in D.  Middleton and D. Edwards (Eds.). Collective Remembering.  London: Sage
Legal settings:
Engeström, Y., Brown, K., Christopher, C., Gregory, J. (1997) Coordination, Cooperation and Communication in  Courts: Expansive transitions in legal work.  Published in  The Quarterly Newsletter of the Laboratory of Comparative Human Cognition  13:4;  88-97.
Engestrom, Y. and Middleton D. (1998). Cognition and Communication at Work.Cambridge: Cambridge University Press.

Engeström, Y. (1987). . Helsinki: Orinta-Konsultit.
Postal Buddy:
Engestrom, Y. and Escalante, V. (1996) Mundane Tool or Object of Affection: The rise and Fall of the Postal Buddy. In B. Nardi Ed. Context and Consciousness: Activity Theory and Human Computer Interaction. Cambridge: the MIT Press.
Others: