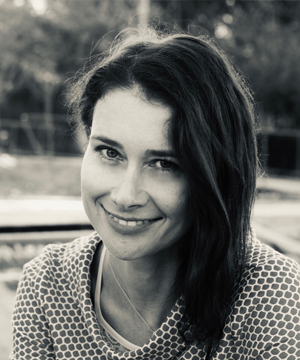 9500 Gilman Dr
La Jolla , California 92093
Bio

Ivana Guarrasi studies human patient simulation in medical and nursing education, specifically, the use of standardized patient performers trained to portray a patient with a disease. Using ethnographic approaches to studying practices of standardization and quantification, her work is situated at the intersection of communication studies, medical visualizations of the body in science and technology studies (STS), and medical humanities. Considering the central role of multimodality in situated human action in the simulation laboratory, her research examines how actors in the simulation laboratory draw on multiple practices and heterogeneous techniques to produce an institutionally configured medical standard.
Teaching
COMM 100A: Communication, the Person & Everyday Life 

COMM 110T: Language, Thought & Media

COMM 110P: Language and Human Communication

COMM 112G: Language and Globalization

COMM 127: The Problem of Voice

COMM 170: Biography and Life Stories

COMM 172: Advanced Topics in Mediation & Interaction: Simulation Systems
Education
Dr. Guarrasi has an M.A. in Linguistics from California State University Long Beach, and a Ph.D. in Communication from University of California San Diego.