Lockdown:
Gaza Through a Camera Lens and Historical Mirror
Gary Fields
Professor, UCSD Department of Communication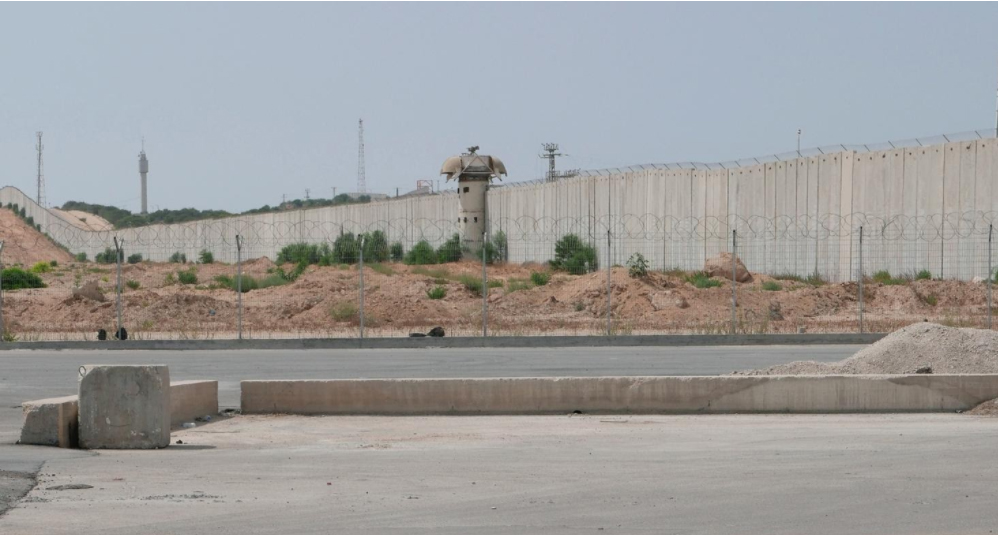 Gaza Strip, North perimeter Wall near Erez checkpoint (2017). 
Photo by Gary Fields
Author's Remarks
I began work on "Lockdown" in the Fall of 2018 and conceived of the article as a tentative first step in a new book project on the historical geography of confinement.  What I wanted to convey in the piece was how the people of Gaza suffer under conditions of incarceration forced upon them as part of daily life, but more importantly how the Gazans share this carceral condition with others, past and present. 
It's always a challenge to title a piece of writing, whether a book or an article, and in this case, I decided on "lockdown" as a colorful single-word metaphor to describe the forcible imprisonment imposed on the Gaza Strip.  Over the course of 2019, I worked on the article but of course, never imagined the calamity that awaited the world in March. 
When the article appeared in July in the Journal of Palestine Studies, it was humbling to read the introduction to the issue.  "We prepared this issue of JPS before the global lockdown in the spring of 2020," wrote JPS editors Rashid Khalidi and Sherene Seikaly:   
One indication of how deeply this moment speaks to our past and future is Gary Fields' prescient article, 'Lockdown: Gaza through a Camera Lens and Historical Mirror.'  Fields links the status of the Gaza Strip to historical carceral sites such as Algeria under French settler colonialism, the antebellum South in the United States, and plague-stricken European towns.  He highlights both Palestine's specificity, and its parallels with other times and places.  Gaza, and we would suggest Palestine writ large, can best be understood as part of what Fields calls a "broader historical lineage of confinement landscapes. 
Many of us working in isolation, especially now, often wonder whether our work resonates with the wider world.  It is gratifying to know that at least in some instances, we can reach others with our words, and hopefully make a difference.  I was also extremely pleased that the editors of JPS included twelve of my photographs of Gaza [see below].
Lockdown Abstract 
Gaza is often decried as a uniquely brutal open-air prison, but is the carceral condition imposed on the Gaza Strip part of a broader historical lineage of confinement landscapes? The argument in this essay is that Gaza belongs to a historically longstanding lineage of places and people subjected to practices of incarceration imposed on landscapes, and that the system of confinement in the Gaza Strip has escaped systematic comparison to these other confined spaces. To support this contention, the essay compares the prison-like conditions of Gaza to three examples of carceral environments: the early-modern, plague-stricken European town; the carceral landscape of the "cotton kingdom" in the antebellum American South; and the French system of confinement in the pacification of Algeria.  Using both text and photographic images, this article also speculates that situating Gaza within this comparative frame at this moment offers new opportunities for changing the discourse about Gaza to a world seemingly indifferent to the injustices suffered by the Palestinians of Gaza. 
Photos from "Lockdown"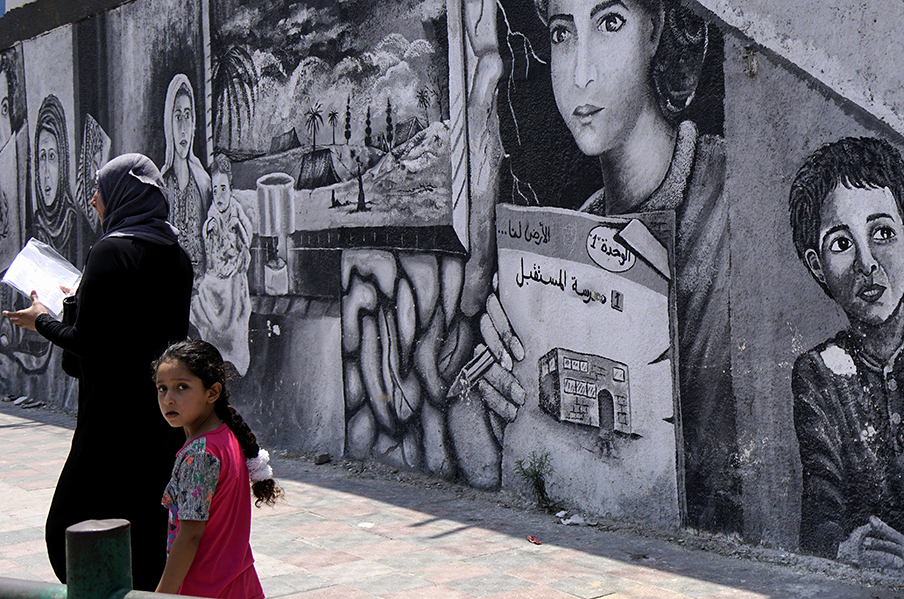 Mural near Al-Azhar University, Gaza City depicting the exile of Palestinians from their homes during the Naqba of 1948 (2017).  Photo by Gary Fields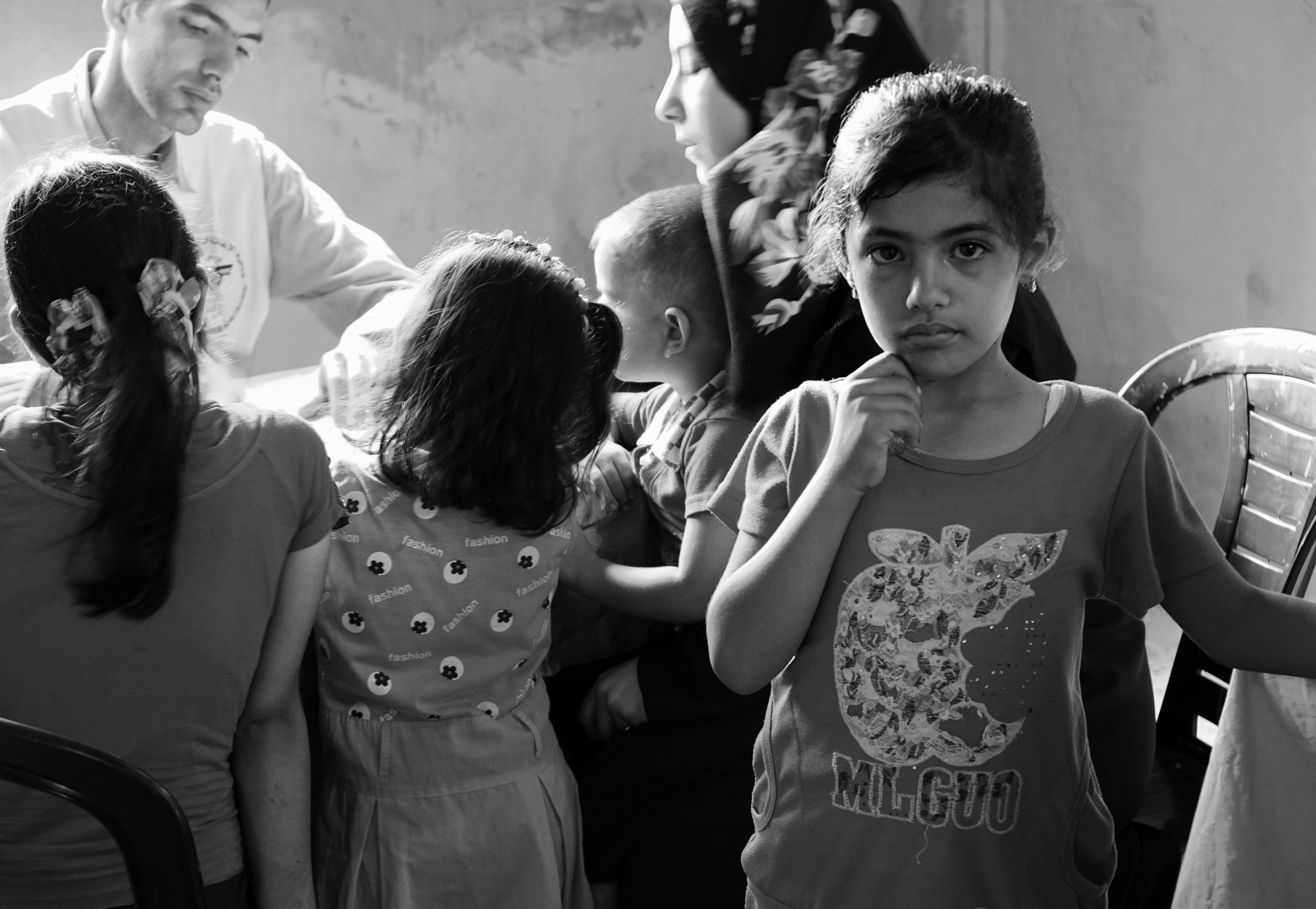 Family being treated in a mobile clinic of the Palestinian Medical Relief Society in Bayt Hanun, Gaza Strip (2015).  Photo by Gary Fields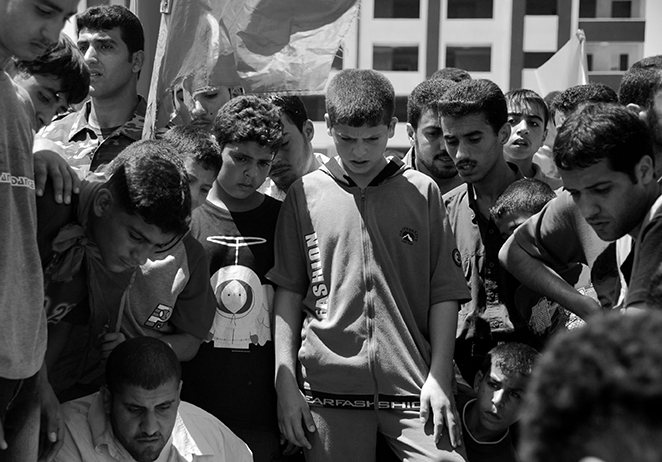 Youth in Gaza City peering into the just-lowered coffin of a 10-year old killed by an errant Israeli missile strike on a car during Operation Summer Rain (2006).  Photo by Gary Fields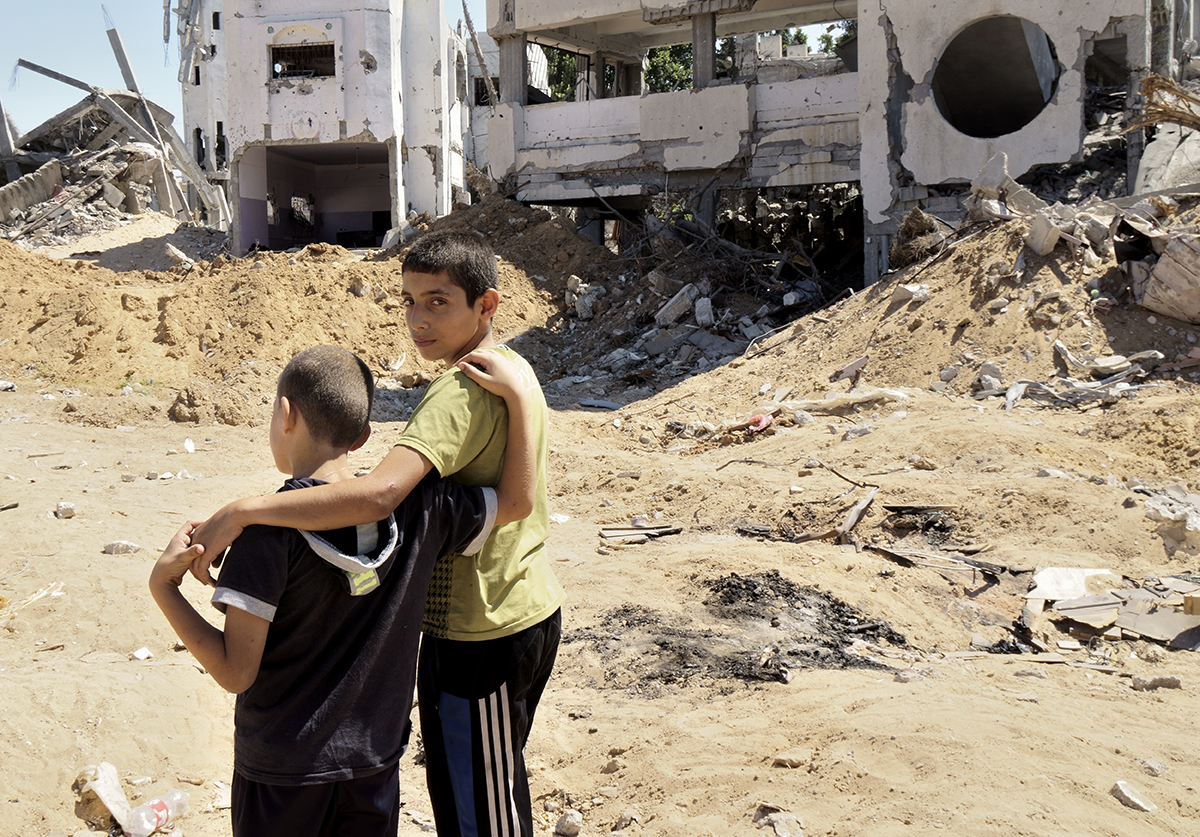 Two brothers in front of their house in the Shuja'iya neighborhood destroyed during Operation Protective Edge (2014).  Photo by Gary Fields
About the Author
Dr. Gary Fields is a Professor of Communication at UC San Diego whose work is situated in the field of historical geography and focuses on conflicts over land, and how landscapes are representations of power. Professor Fields uses comparative case studies to reveal how dominant groups in different historical and geographical environments remake landscapes as a pathway to economic, political and social domination. His research is embedded with a commitment to theoretically-driven, actor-centered accounts of power and territorial transformation and seeks to build a theory of power and the process of development by fusing geography, history, and political economy while maintaining a commitment to a scholarship of activism and critical engagement with the world.
You can read more about Professor Fields' research, publications, teaching, and journalistic engagement at his UC San Diego page here: https://communication.ucsd.edu/people/profiles/fields-gary.html