COVID-19 Updates
We will update this page on a regular basis with both departmental and UC San Diego information. For the most recent updates please visit the official UC San Diego COVID-19 page at: https://coronavirus.ucsd.edu/
Updates can also be found for the following groups:
Message from our Chair, Associate Professor Brian Goldfarb
Departmental Resources
The following department members are currently supporting additional needs:
Faculty Tech Advisor: Patrick Anderson
IT support: Joe Castro
Website support: Nalini Biggs
TA Lead on Remote Teaching: Grant Leuning
Undergraduate Grading Policies
During the Spring 2020 quarter, the Academic Senate has approved letter grades as well as Pass/No Pass (P/NP) grades to be taken in undergraduate courses. In an effort to provide students with flexibility during this time, the Communication Department has agreed to comply with this policy for its majors and minors. 
However we wish to bring to your attention, that not all students should choose this option. 
What should I consider before taking a course Pass/No Pass instead of a letter grade?
Students should carefully consider

taking additional units

under the assumption they will need to devote less time to each course if it is graded P/NP. The expectation is students will apply the same amount of time and energy towards each enrolled course regardless of how the course is graded. If adequate time is not planned for each course, a student could easily find themselves overwhelmed by the amount of work required for the quarter.
Students who plan to

retake a course

to replace a previously earned grade, must retake the course using the

same grading method

. If the previously earned grade was a letter grade ("D", "F"), th

e course must be retaken using the same grading format. For example, a student who took

FA19 COMM 102C

  and earned an "F," would have to retake SP20 COMM 102C as letter-graded (P/N

P is not an option).
Students who plan to

apply for postgraduate study

. Graduate, medical, and other professional schools may not accept a grading option of P/NP for some courses. Students will need to check with the specific graduate/professional school they are

applying to

and inquire what courses are required to apply and if those courses can be graded as P/NP. 
Students who are

veterans

and receive financial assistance need to check with their campus Veterans Affairs liaisons to determine how taking a course as P/NP will impact their financial support.
Students trying to

raise their GPA

, especially in an effort to return to good academic standing. Students who need to raise their GPA above a 2.0 to be in good standing or for purposes of financial aid may be harmed in taking P/NP grades.
Students maintaining

satisfactory academic progress

for financial aid. In addition to GPA, a student must maintain "Satisfactory Academic Progress" (SAP). Students should always check with the UCSD Financial Aid Office to verify how taking courses as P/NP would impact their aid.

Students should consider the

grading scale

for Pass ("A"-"C-") and No Pass ("D"-"F") courses. The Communication Department accepts grades of "D" or better for our major and minor requirements. Therefore, a student who takes SP20 COMM 101 as letter-graded and earns a "D" will be able to use this course towards their COMM major or minor requirements. However, if the same student takes SP20 COMM 101 as P/NP, they will earn an "NP" and will not be able to use the course towards their major or minor requirements. 
Note: This is not an exhaustive list of potential unintended consequences. Students who are uncertain of the effects of this decision are encouraged to seek guidance from their academic advisors to understand the full implications of their choices.
Graduate Grading Policies
Graduate P/NP or S/U Department Policy
Typically, all graduate courses taken for credit toward the PhD in Communication must be taken for a letter grade. The Department is amending that policy for courses taken during Spring 2020: all courses taken during Spring Quarter 2020 can be taken for P/NP or S/U and still count toward the PhD degree. Students will be able to change their grading option for a course through the end of the 10th week of the quarter. Please be aware that P/NP grades can affect students in other ways such as (but are not limited to) Financial Aid, Veteran's Services, Academic Probation, etc. Please reach out to these specific departments to learn how a P/NP grade may affect you.
Graduate Add/Drop
The deadline for graduate students to add a course is extended to the end of Week 3, and the deadline to drop, without a W, is extended to the end of Week 5. The deadline for graduate students to drop a course or all courses, with the assignment of a W grade(s), is the end of the ninth week of instruction (no change). A graduate student may petition to drop a course of withdraw from the University for emergency reasons after the end of the ninth week of instruction and before the end of the tenth week of instruction. For such petitions, approval may be granted by the Dean of the Graduate Division.
Updated Disability Accomodations 
The Office for Students with Disabilities statement for Spring Accommodations has been updated:
https://osd.ucsd.edu/resources/covid-19.html
Students who have specific concerns or questions are encouraged to email their Disability Specialist or the general OSD email account at osd@ucsd.edu.
There are updates regarding the following topics:
Students Who Received Accommodations During Winter 2020
Students Who Have Not Received Accommodations Through The OSD Previously. This includes those with temporary limitations (concussions, broken bones, etc.)
Students Requesting Alternative Text Formats
Students Requesting Note-taking Accommodations
Updates during COVID-19
During this time of COVID-19 Advising will take place remotely for the safety of our students and staff. Please use the following to address any academic concerns:
Students send a VAC message to have quick questions answered.

If you need to complete any type of form, please send an email to commugrad@ucsd.edu with a fillable attachment of the forms. You will be contacted via VAC when the form is completed. Please allow 2-3 business days.

If you need an appointment, please refer to the allotted times on our google calendar. A zoom invite will be sent to your UCSD email the day of your appointment. If zoom is not a viable option, please notify the Advising Office and other accommodations will be arranged.
The COMM Advising Office is dedicated to continuing our efforts of being students focused and addressing all the concerns of our students despite the crisis we are in. Please do not hesitate to reach out, we are here for you.
I need to contact my instructor!
Find email addresses and other contact information to keep you connected with instructors and others.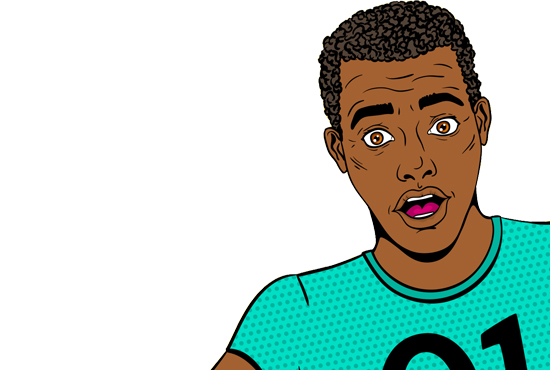 Looking for Advice?
Our Undergraduate Academic Advisers are available to help you navigate our program. Academic Advising is available to all UC San Diego students who are registered and enrolled in classes.