Affiliated Research Groups, Centers, and Laboratories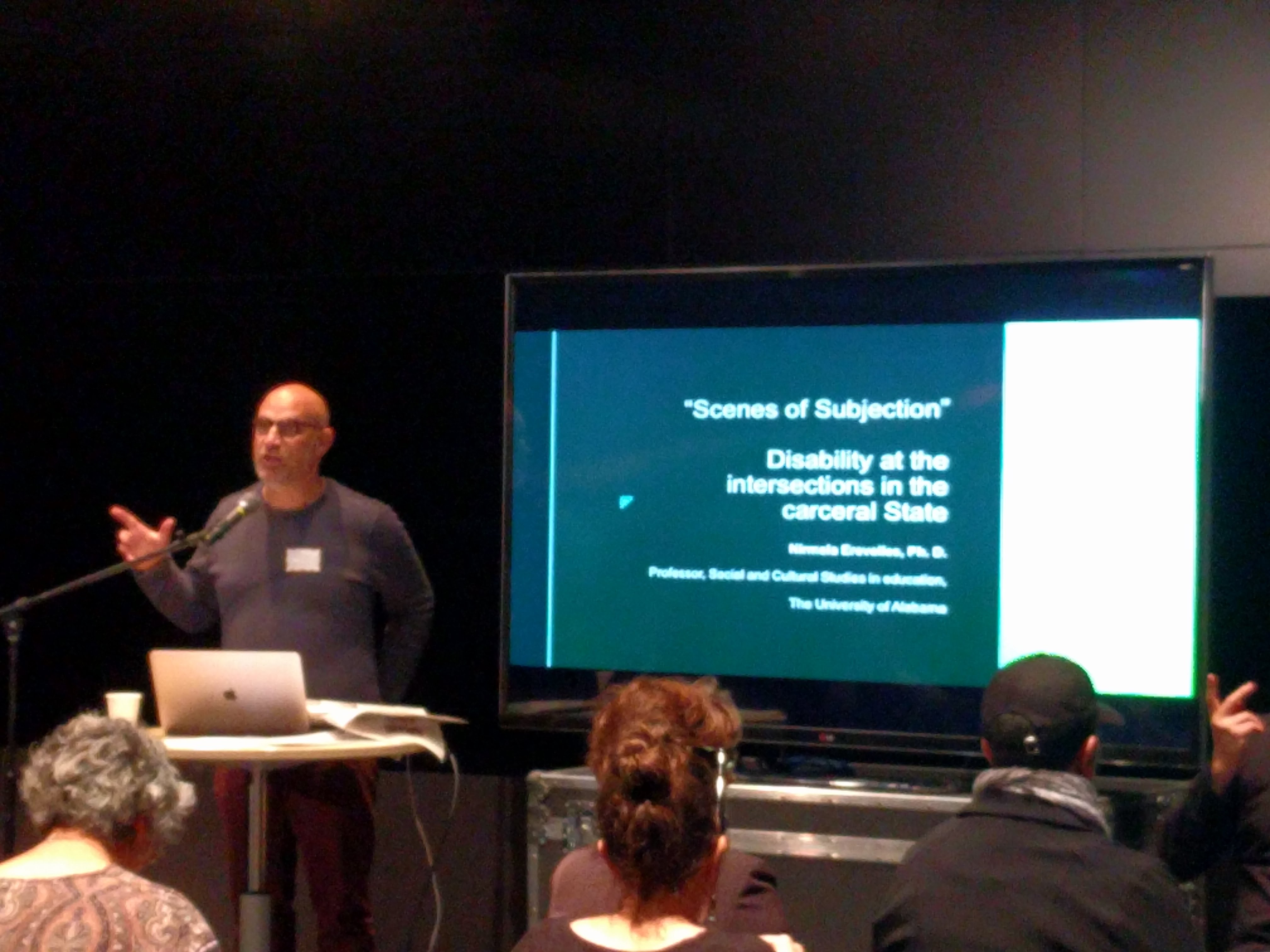 Caption: Associate Professor David Serlin speaks at the Symposium on Disability, Intersectionality and State Violence in 2018 hosted by the Transdisciplinary Disability Studies group
Faculty, graduate students, and undergraduates in the Department of Communication collaborate in research groups, centers, and laboratories across UC San Diego. 
The interdisciplinary CDS Working Group @ UCSD is a forum for discussion and collaboration on issues thematically related to data and society. Critical Data Studies is a widely expanding field whose starting point is the idea that data are not neutral representations of reality, but rather function as a form of power, produced and mobilized to serve a variety of social agendas.
The Democracy Lab is a new collective of scholars and practitioners invested in critical and interdisciplinary approaches to various forms and definitions of Democracy.
The Feminist Labor Lab convenes conversation, analysis, and counterpractices that respond to how capitalism and labor process shape life.
The Laboratory of Comparative Human Cognition (LCHC) is our oldest affiliated laboratory and a community of interdisciplinary scholars who share an interest in the study of human mind in its cultural and historical contexts.
Nature, Space, and Politics convenes around a shared interest in the spatial politics of discourses, imaginations and scientific interventions made in the name of nature. NSP is an interdisciplinary and cross-divisional group of faculty and graduate students working across the Humanities and Social Sciences at UC San Diego funded by the International Institute.
Transdisciplinary Disability Studies (TDS) is an interdivisional group that provides a designated forum for intellectual exchange about criticaltransdisciplinary disability studies on the UC San Diego campus.