The Undergraduate Communication (UCS) Society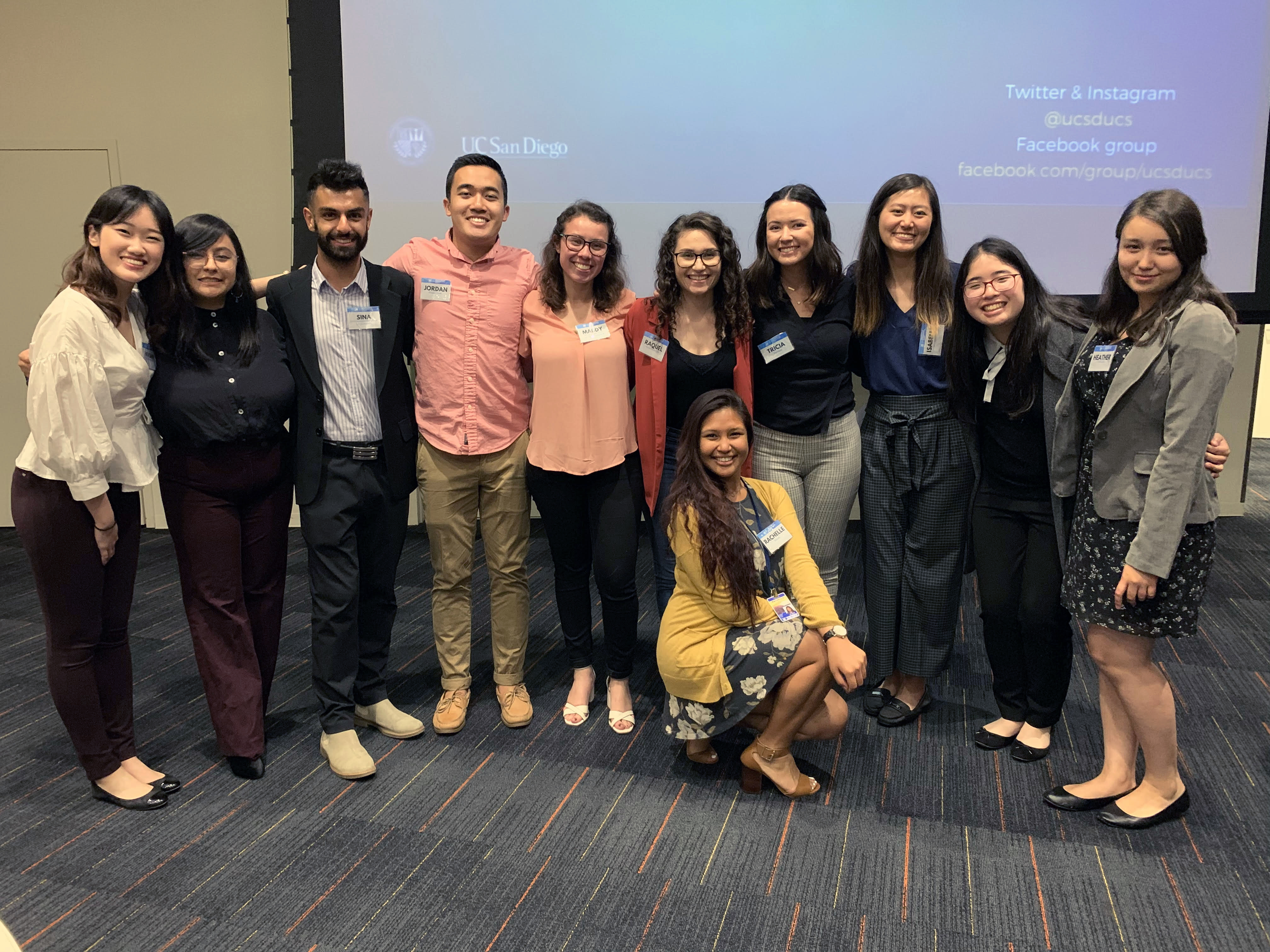 Caption: Members of the Undergraduate Communication Society gather for a mixer in 2019
The Undergraduate Communication Society at UC San Diego, known as UCS, is the premier pre-professional society for The Communication Department at UCSD. The Society serves as the direct liaison between the students and the department, UCSD Alumni and industry professionals. UCS Members attend events throughout each quarter that are centered on creating connections and enhancing professionalism. 
Many students have used UCS as leverage to find employment opportunities and leadership positions. Together, the Communication Department and The Undergraduate Communications Society make the Communication Major at UC San Diego one of the best in the country.
The Undergraduate Communication Society at UCSD is open to any major. Our society includes members from Communication, Visual Arts, Economics, Management Science, Psychology and more. 
Contact
Email us at ucsducs@gmail.com to join our mailing list and learn about upcoming events.