How to Apply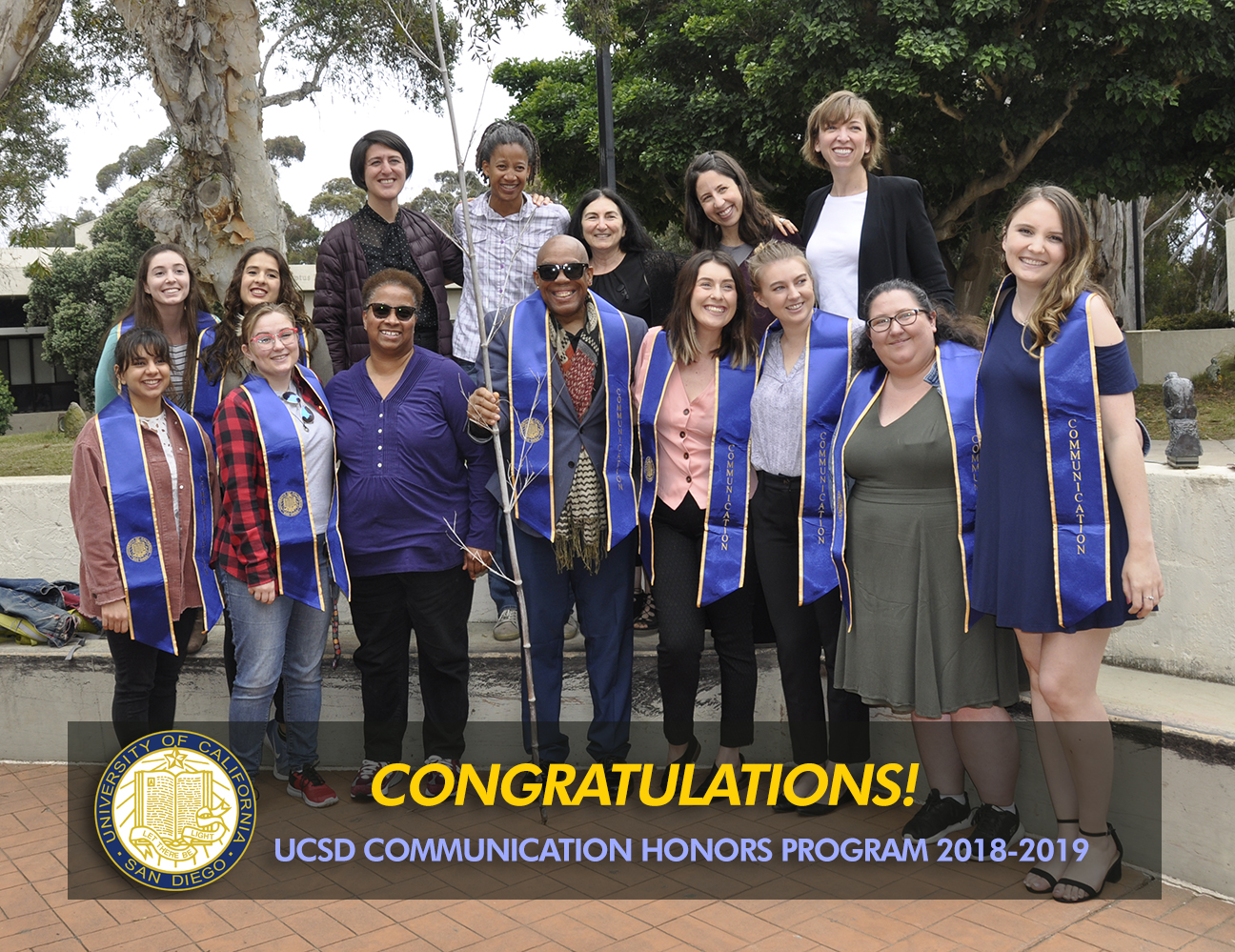 ---
Watch our 2021-2022 information session below.
---
Eligibility
Faculty mentor: Juniors wishing to be considered need to list one faculty member who supports their admission to the program. Prior to applying for admission to the Honors Program, students should contact the faculty member with whom they hope to work, submit a writing sample to that faculty member, and arrange a meeting to discuss their proposed project. Ideally, the faculty member is someone with whom a student has had one or more classes and whose subject area and is a good fit in terms of the research or creative interests a student hopes to pursue in the program. 
Grade Point Average: Students' overall GPA should be at least 3.0 and their GPA in the major should be at least 3.5.
Successful completion of the honors program enables the student to graduate "With Highest Distinction," "With High Distinction," or "With Distinction," depending on performance in the program.

With Distinction: At least a 3.5 GPA in the major and a "B+" or better in the Honors Seminar
With High Distinction: A combined GPA above 3.7 - 3.89 (50% of the project grade; 50% on the major GPA)
With Highest Distinction: A combined GPA above 3.9 or above (50% of the project grade; 50% on the major GPA)
---
Application Materials
Application form

Complete the Online Honors Application form at this link:  Online Honors Application Form (must be signed in with your Active Directory username and password).

Faculty-Student Online Agreement Form
Honors Student Assessment Form
Project Proposal

Your proposal should demonstrate that you are thinking about the issue/topic in a way that is new or original. This should be one-page statement of your proposed honors project providing the following information:

The issue or general topic;
The reason you consider the topic important;
The question or set of questions you want to answer about the topic;
The method you want to use in answering those questions.

Writing Sample

This is a piece of academic writing and may be in the form of a final or term paper written for a course or seminar. It may also be the answer to a take-home exam. It should be written by you alone and not co-authored as part of a group project, and it should demonstrate your ability to make an argument about a thesis and to communicate that argument clearly in your writing. The thesis on which your argument is based can either be one provided to you, say in an exam question, or one that you come up with on your own. In either case, the argument should be based on factual evidence of some kind. The length of your writing sample can be from 3 to 10 pages. Keep in mind that what matters most is quality, not quantity. Therefore, a five-page paper in which you make a reasoned and clear argument about a thesis based on documented evidence, is better than a vague and disorganized 10-page paper. You will need the writing sample at two stages in the application process. First, in finding a faculty mentor as it will help them decide if they can support your application and serve as your adviser. Second, you must submit it with your actual application.
---
Honors Course Sequence
Once accepted to the Honors Program, students are required to complete a three-quarter sequence: COMM 196A and COMM 196B in the Winter and Spring Quarters of their senior year, respectively, followed by an Indepedent Study (COMM 199) with their Faculty Student Mentor in the Spring Quarter of that year. This is to provide students ample time to work on their Honors projects. Students will receive a letter grade at the completion of  Fall Quarter, based on attendance in the seminar and the successful completion of a research or creative production proposal in COMM 196A. Students who receive a B+ or higher in COMM 196A will be invited to continue to COMM 196B in the Winter quarter, during which they will prepare a bibliography, undertake data collection, and begin writing their project reports. In COMM 199, students will complete their projects and prepare them for presentation with guidance from their Faculty Mentors. Final projects will be reviewed and evaluated by the Faculty Student Mentor and Undergraduate Advisors at the end of the Spring quarter in order to determine a department Honors award designation.


---
Honors Program FAQs
Download a PDF of these FAqs at here: Honors Program FAQs
What is a Faculty Mentor?
The Faculty Mentor provides you with individual guidance tailored to your specific project topic. They can guide you in finding resources for your project and provide individual feedback that helps you strengthen your project. The Faculty Mentor also helps to ensure that your final project can be presented or exhibited publicly.
How do I find a Faculty Mentor?
You can identify a Faculty Mentor based on your past experience working with a particular professor or based on a professor's areas of research or both. If you have taken a course with a professor and really enjoyed working with them, that professor may be a good choice as a Faculty Mentor, especially if your intended project is related to their research interests or the subject of the course you took with them. If your project is not related to the course or the professor's research interests, you can still ask them to suggest another professor as your Faculty Mentor. Alternatively, you can look up different professors' research interests under their profiles at the Department website and identify the one whose interests are closest to your intended project topic.
When should I find a Faculty Mentor?
As early as possible so they can give you feedback on your proposal before you submit your application.
Why can't I use a writing sample that I wrote with other people?
The writing sample is used to evaluate your academic writing skills. If you use a sample that you wrote with other people, it is hard to tell whether it accurately reflects your writing skills or theirs
I am interested in production. Can I do a production-based Honors project?
Yes. If you are interested in doing a production-based Honors project, it helps if you include an example of a production project you have done in your application materials. If you worked with others on the project, be sure to specify what your role was.
Why can I submit a sample of group work in production but not as a writing sample?
By the time you apply to the Honors Program, you will have several examples of your individual writing from most of the courses you have taken. However, since fewer of your courses will be in production, you will have fewer opportunities to produce individual production projects.
---
Timeline
Applications for the Honors Program are due during Spring Quarter of the student's junior year. Applications are available to students after spring break. 
Online 2021 - 2022 Honors Program Application will be available during spring break (Must log into Google Mail using your UCSD account; All enrolled UCSD students by virtue have a Google account) 

A faculty committee will review applications and accept students who have promising projects.

DEADLINE: Completed applications must be submitted by Friday, May 7th at 11:59 pm.
Looking for Advice?
Our Undergraduate Academic Advisers are available to help you navigate our program. Academic Advising is available to all UC San Diego students who are registered and enrolled in classes. We also provide information about when and how to speak with your College advisor, your Major/Minor Advisor, and Career Services.