Alexander Fattal
Assistant Professor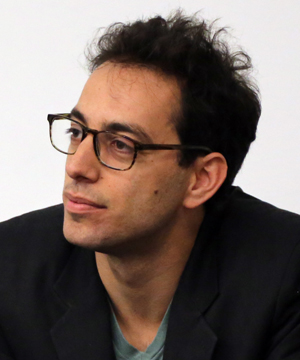 9500 Gilman Dr
MCC 107
La Jolla , California 92093
Bio
Education
Publications, Films, and Awards
Teaching
Bio

My research explores the representational politics surrounding Colombia's war and the fitful efforts to forge a less violent future in that country. My work is deeply interdisciplinary, combining media studies, socio-cultural anthropology, and the documentary arts. In additional to traditional scholarship, I also make films and collaborate in photography projects with immigrant, refugee, and marginalized communities. I also seek to publish in Spanish whenever possible. I've listed a few of my key publications below. For a more extensive list, please see my Academia page. 

In San Diego I am on the Board of Directors of the AjA Project, an organization that I helped to launch in 2001 that is dedicated to photographic and multimedia education for youth affected by war and displacement. In both my research and teaching I look for opportunities to integrate my research, creative, and social justice interests. Here at UCSD I am a faculty affiliate of the Eleanor Roosevelt College.
Transitional Visions: Creative Photojournalism, Ethnographic Surrealism, and Reckoning with Political Violence in Post-Peace Accord Colombia
 "Transitional Visions" examines how photojournalists transcend their roles as witnesses to engage in visual storytelling that reckons with the living legacies of war in Colombia. Since right-wing politicians have largely fulfilled their promise to "shred" the 2016 peace accord with the FARC, photographic collectives have flourished, stepping in to do the discursive labor that—according to peace
-building theory—should accompany policies such as restorative justice trials and truth commissions. "Transitional Visions" ethnographically documents a representational vanguard struggling—through dangerous conditions and financial hardship—to foster the recognition necessary for reconciliation. As an activist work of scholarship, it theorizes how visual culture can disrupt political polarization
Whitefish: A Collaborative Ethno-Fiction Film
In the moment when drug traffickers are about to be intercepted on the high seas, they often throw packages of cocaine into the ocean. Fisherman in coastal villages along trafficking routes will go out searching for this drift cocaine, known throughout Latin America as either Whitefish or White Lobster. This film project collects stories of how Whitefish have transformed coastal communities, which will serve as the basis for a narrative film about the phenomenon that features local actors and collaborates with a coastal Colombia in the production process.  
AjA in Action: Making Public Space for Diverse Visions Throughout San Diego
This project will use participatory action research to document and analyze the work of the AjA Project as it enables refugee, immigrant, and border communities to tell their stories. By following AjA's work from the workshop level to the moment of public exhibition, this project will examine the possibilities and challenges for diversifying the public sphere in the San Diego area in ways that undermine logics of economic segregation.  
Education

PhD — Harvard University, Social Anthropology (2014)

MA — Harvard University, Social Anthropology (2008)

BA — Duke University, Comparative Area Studies (2001)
Publications, Films, and Awards
Books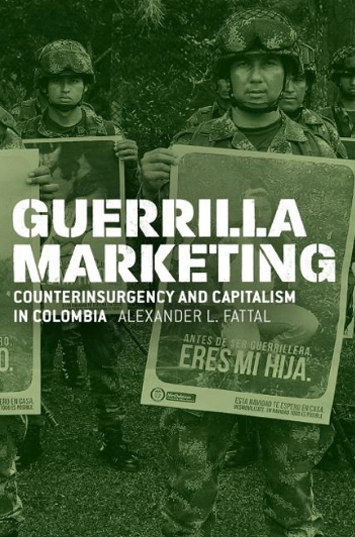 Guerrilla Marketing: Counterinsurgency and Capitalism in Colombia (University of Chicago Press, Nov. 2018). Winner, Sharon Stephens Prize by the American Ethnological Society; Honorable Mention, Society for Latin American and Caribbean Anthropology; Reviewed by: New Yorker, Revista: Harvard Review of Latin America, Cultural Anthropology's Visual and New Media Review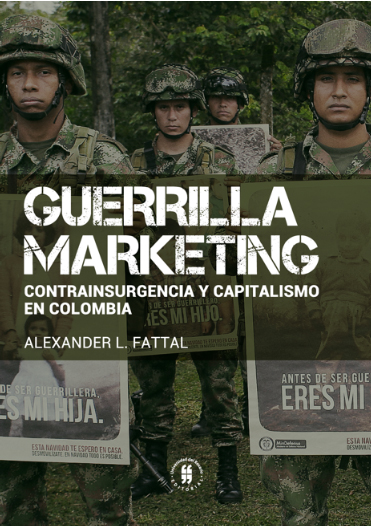 Guerrilla Marketing: Contrainsurgencia y Capitalismo en Colombia (Editorial Universidad del Rosario, 2019, translation by María Clemencia Ramírez and Andy Klatt)
Shooting Cameras for Peace: Youth, Photography, and the Colombian Armed Conflict / Disparando Cámaras para la Paz: Juventud, fotografía y el conflicto armado colombiano (Harvard University Press, 2020, translation by María Clemencia Ramírez and Andy Klatt), afterword by Doris Sommer
Films
Limbo (2019, 25 mins, Marvin & Wayne)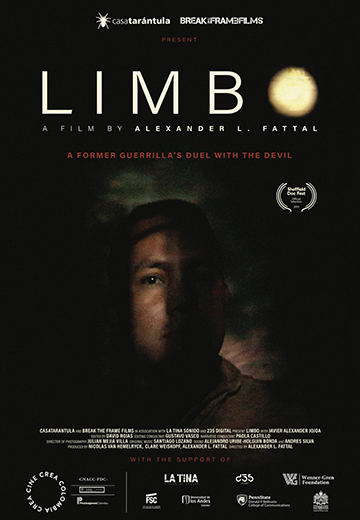 Trees Tropiques (2009, 30 mins, Berkeley Media)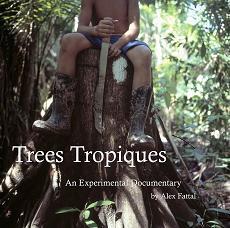 Selected Scholarly Articles
Target Intimacy: Notes on the Convergence of the Militarization and Marketization of Love in Colombia, Current Anthropology, 2019
Uploading the News after Coming Down from the Mountain: The FARC's Uncanny Experiment with Online Television, in Cuba, International Journal of Communication, 2017
Hostile Remixes on YouTube, A New Constraint on Pro-FARC Counterpublics, American Ethnologist, 2014
Reinventing Documentary, Public Books, 2013
Facebook: Corporate Hackers, A Billion Users, and the Geo-Politics of the "Social Graph", Anthropological Quarterly, 2012
Selected Awards and Fellowships
Sharon Stephens Prize, American Ethnological Society, Winner, 2019
Society for Latin American and Caribbean Anthropology, Honorable mention, 2019 
Mellon Postdoctoral Fellow, Harvard University, Mahindra Humanities Center, 2015
LASA/Oxfam America Martin Diskin Dissertation Award from the Latin American Studies Association, 2015
National Science Foundation, Graduate Research Fellowship Program, 2006-10
Social Science Research Council, International Dissertation Research Fellowship, 2011-12
Colombia University, Society of Fellows (alternate), 2015
Fulbright IIE, Visiting Scholar Program (Colombia), 2001-2 & 2018
Social Science Research Council/Open Society Foundations, Drugs, Security and Democracy in the Americas, 2012-2013
Ministerio de Cultura (Colombia), Proimágenes, Fondo de Desarollo Cinematografico, 2018
Wenner Gren Foundation, Fejos Postdoctoral Fellowship in Ethnographic Film, 2017
Harvard Horizons Scholar, 2013
Wenner Gren, Foundation, Dissertation Research Grant, 2011-12
Teaching
COMM 132: Media Spectacle and the War on Terror
The Global War on Terror initiated after the attacks of September 11, 2001 continues to be intensely mediated. This course analyzes the circulation of images as they roil across the globe in a series of episodic events and neo-colonial adventures. We look back to the Vietnam War and end of the Cold War to understand the political logic of spectacle as it is developing through a global dialogue of violence.
COMM 190: Photography: Between Social Change and Social Media
Photography has long been considered a powerful vehicle for political mobilization. Since the rise of social networking, however, photography as a medium of activism has been transformed. While photographs continue to bear witness, their testimony often drowns in a sea of other images. This course contemplates documentary photography as a tool for affecting social change in the social media era.
COMM113T: Media Arts, Media Activism
This course considers the works of artists whose activist-oriented practice lies at the intersection of public space. Beyond studying these contemporary artists — such as Banksy, Doris Salcedo, JR, and Ai Weiwei — formally, students will conceptualize their own "artivist" intervention on a pressing global issue of their choosing.