Erin T. Hill
Assistant Professor of Media and Popular Culture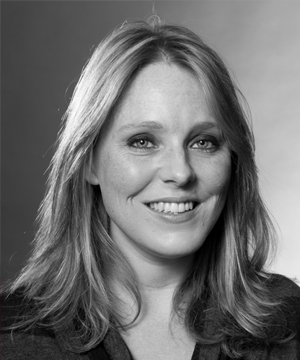 9500 Gilman Dr
Office: MCC 241
La Jolla , California 92093
Bio
Education
Publications
Bio

Dr. Hill worked in film development in New York and Los Angeles before undertaking study of the media industry. Her primary interest is in historical and contemporary media production in the United States, with particular focus on intersecting issues of gender, race and class in creative labor sectors. Her first book,

Never Done: A History of Women's Work in Media Production

(Rutgers UP, 2016), examines the role of feminized labor in U.S. film and television production from the 1890s to the present and draws connections to the ongoing struggles of women and people of color in integrating key creative fields in contemporary Hollywood.  Her current research investigates the development sector, where projects are scripted, financed and planned.
Education

Dr. Hill holds a Master of Arts (2008) and a Ph.D. (2013) in Film and Television from the University of California Los Angeles and a Bachelor of Arts in Film/Video and Theater & Drama (1999) from the University of Michigan at Ann Arbor.
Publications
Books
Never Done: A History of Women's Work in Media Production. New Brunswick: Rutgers, 2016. https://www.rutgersuniversitypress.org/never-done/9780813574868.
Refereed Chapters 
"Re-Casting the Casting Director." In Making Media Work: Cultures of Management in the Entertainment Industry. Eds. Derek Johnson, Derek Kompare and Avi Santo. New York: NYU Press, 2014. 
"Distributed Assistanthood: Dues-Paying Apprentices and 'Desk Slaves.'" In The International Encyclopedia of Media Studies: Media Production. Ed. Vicki Mayer. Oxford: Blackwell, 2012.
"Hollywood Assistanting." In Production Studies: Cultural Studies of Media Industries. Eds. Vicki Mayer, Miranda Banks, and John T. Caldwell. London: Routledge, 2009.
 "'What's Afflictin' You?': Corporeality, Body Crises and the Body Politic in Deadwood." In Reading Deadwood. Ed. David Lavery. I.B. Taurus: 2006. pp. 171-183.
Other Articles
Evaluating Studio Tour Films as Historical Evidence," In Media Res, "Making-of" Theme Week," September 17-21, 2018, http://mediacommons.org/imr/.
"Ida Koverman and the Unsung Women Heroes of Film History," Lenny Letter,  January 25, 2017, http://www.lennyletter.com/culture/a702/she-damn-near-ran-the-studio/.
Co-authored with Brian Hu. "In Response to the AFI: Top 100 American Films by Women Directors." Mediascape.  Spring 2007. http://www.tft.ucla.edu/mediascape/archive/volume01/number03/reviews/hillhu.htm.
Co-authored with Brian Hu. "HBO's Cinematized Television." Mediascape. Fall 2009.       
http://www.tft.ucla.edu/mediascape/Fall09_HBOTV.html
.