Kathryne Metcalf
PhD Student, Communication and Science Studies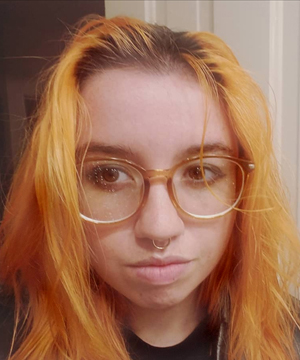 9500 Gilman Dr
La Jolla , California 92093
Bio
Education
Publications
Bio

Kate Metcalf is a Jacobs Fellow and doctoral student at UCSD in Communication and Science Studies. Her work examines genomic biobanks as a diverse class of scientific and cultural actors that form the infrastructure for particular kinds of knowledge-making practices. She is broadly interested in the political economy of biomedical research, tissue economies, issues of privacy and health data, and futures of big data biology. Along with Magdalena Donea and Stuart Geiger, Kate co-organizes the Critical Data Studies Working Group at UCSD.

Before coming to San Diego, Kate was a science writer and outreach specialist at the Carl R. Woese Institute for Genomic Biology. Her work there included the development of The World of Genomics, a travelling museum exhibit that has been shown at Chicago's Field Museum of Natural History, the Saint Louis Science Center, and the National Academy of Sciences in Washington DC. She also holds an MA in American Culture Studies from Bowling Green State University.
Education

PhD Student, Communication and Science Studies
University of California San Diego, 2019-present

MA, American Culture Studies
Bowling Green State University, 2019

BA, Literary Studies
Beloit College, 2015
Publications
Publications
Metcalf, K. (forthcoming). "Affective Economies in Blood Banks and Biobanks: Vital Accounting from US Transfusion Medicine to Genetic Research, 1935-1990." Social History of Medicine. doi: 10.1093/shm/hkab091
Presentations
Metcalf, K. "Producing Dis/Order: Assembling Autism in Big Data Biobanking." Society for the Social Studies of Science (4S) Annual Meeting, October 2021.
Metcalf, K. "Toward an Epistemology of Biobanking in Big Data Genomics." International Society for the History, Philosophy and Social Study of Biology (ISHPSSB) Biannual Meeting, July 2021.
Metcalf, K. and Irani, L. "Technological Inequality, Contextual Privacy, and COVID-19." Future of Privacy Forum, Privacy and Pandemics: Responsible Uses of Technology and Health Data During Times of Crisis, October 2020.