Patty Ahn
Associate Teaching Professor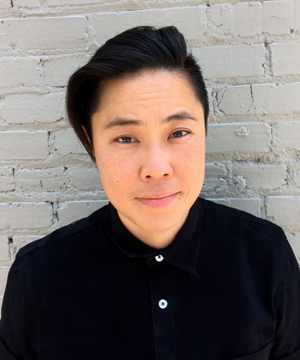 9500 Gilman Dr
La Jolla , California 92093
Bio

Patty Ahn earned their Ph.D. in Critical Studies from the School of Cinematic Arts at the University of Southern California, where they developed a research and teaching interest in Asian/Asian American studies; contemporary Korean and Korean American political economic and cultural history; postcolonial and feminist theory; cultural theories of global media with an emphasis on hallyu (the Korean Wave); and digital storytelling and transmedia activism. Drawing from their background as a community organizer and commercial producer, their work integrates interdisciplinary media research, critical media practice and community-based models of teaching.
Research

Dr. Ahn's current project engages in an interdisciplinary study of the political economy and visual politics of South Korea's pop music export industry, or K-Pop. They focus on how the global marketing of Korean idol and and idol groups, through music videos and other promotional content released by Korean record labels and governmental agencies, is reshaping cultural imaginaries about Korea in the post-millennium, especially in the U.S. Attending to a marked growth in interest in K-Pop as an object of study among undergraduate and graduate students, They are designing a multimodal online teaching companion in addition to producing a traditional scholarly manuscript.
Honors

Prior to their appointment at UC San Diego, Dr. Ahn was as an Andrew W. Mellon Postdoctoral Fellow in the Center for Digital Liberal Arts at Occidental College, where they taught experimental practice-based courses on media and social movements and digital storytelling. They will teach courses in critical media production, Asian and Asian American media, cultural theories of media globalization, and looks forward to pushing students to explore experimental modes of scholarly production and research.